About Me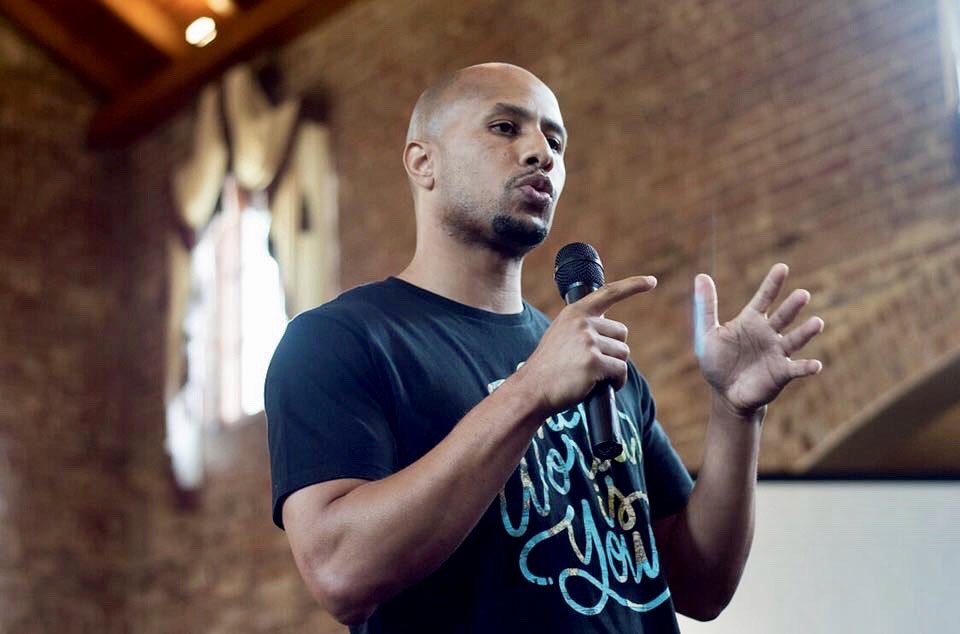 Kyle A. Greene is one of the most sought after youth motivational speakers in the country! His speeches captivates, inspires, challenges, and moves listeners from a place of fear to one of hope. He is able to get students who once lacked confidence to now feel empowered. Kyle's ability to connect with students who come from both sides of the track is what leaves principals and administrators in awe. He is able to connect with students in such a way that they rush to come up and meet him when he's finished speaking. His life's story of how he overcame setback after setback and adversity after adversity is what students need to hear as they try to navigate a post-Covid world.
Kyle grew up in a small town with limited opportunities and resources but he never complained. His grandmother (Irene) who raised wouldn't allow him to. He was determined to never allow where he came from to dictate where he could one day go in life. As a student in elementary school he struggled with reading, in middle school he was bullied and teased for having big ears and a weird name, and in high school he became a teenage father. Kyle never truly found his voice until he got to Benedict College and that is where everything that was being poured inside him by the people in his small town really began to make sense. Kyle excelled as a student athlete in college and graduated with honors ready to tackle the world and be a power for good in the 21st century.
Purpose chased Kyle down in March of 2012 when a national tragedy struck and awakened the sleeping giant that lay dormant within him. The tragic death of Trayvon Martin was the spark that lit Kyle's proverbial candlewick of community service and his quest to serve others. Kyle believes in the greatness of every person, student, and adult he encounters. He believes that he was placed on earth to help inspire the next generation the same way his late mentor Rev. Senator Clementa Pickney inspired him. Kyle believes that you can take moments in your life and turn them into movements! Allow him the chance to come inspire your students, motivate your staff, and help to create meaningful change in your school, church, or organization.
---