Learn more about Kyle Student Programs
Challenges are inevitable in life, but students, are in great positions to learn how to overcome them. Whether it's school, community, relationships, or future career, each challenge a student face teaches valuable lessons that will make them stronger, wiser, and more resilient. Kyle teaches students how to embrace hurdles so that they can emerge even stronger on the other side.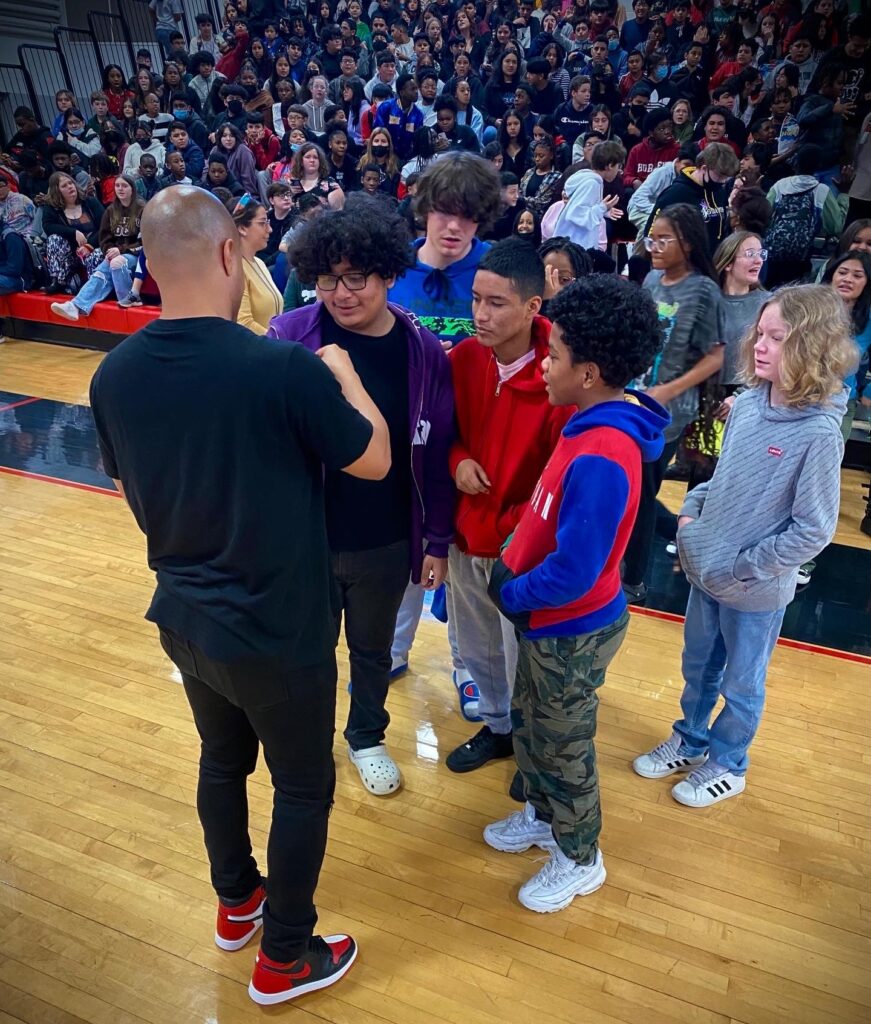 The Power of P.U.R.P.O.S.E.
Don't just teach your students – inspire them. With Kyle's help, they'll discover their true potential, find their passion, and unleash their creativity. They'll be ready to take on the world and make a difference in their own unique way.
Unlocking Your Potential
Unlock your students' potential. Like a key that opens a door, this presentation will help your students discover their hidden talents, overcome their fears, and unleash their true potential.
Overcoming Adversity When Life Gets Hard as a Student
Don't just teach your students to avoid mistakes – teach them how to bounce back from them. They'll learn how to navigate through life's ups and downs with resilience and determination. They'll emerge stronger, more confident, and ready to take on whatever challenges come their way.
S.C.O.R.E. (Student athletes and coaches)
Empower student athletes to go for the win both on and off the field, with sacrifice, commitment, and unrelenting effort.
Being Your Child Biggest Advocate (For Parents)
Equip parents with the skills and knowledge they need to be effective advocates for their child's education and future.
Bullying (Social media and in-person)
In the US, 1 in 5 students age 12-18has been bullied during the school year. Approximately 160,000 teens have skipped school because of bullying. Students who reported that they were frequently bullied score lower in reading, mathematics, and science than their peers who reported that they were never or rarely bullied. The most commonly reported type of bullying is verbal harassment (79%0, followed by social harassment (50%), physical bullying (29%) and cyberbullying (25%) (https://www.dosomething.org/us/facts/11-facts-about-bullying) Allow Kyle the opportunity to help create a culture of acceptance, inclusion, and diversity in your school. Kyle knows what it feels like to be bullied as he was bullied and picked on when he was in middle school.